Bringing Groundbreaking Treatments to Patients with Psychiatric and Neurodegenerative Diseases
Unleashing unique properties and biological effects of Noble gases for treatment of PTSD, Autism, Dementia
Combining revolutionary portable inhalation device with a safe therapeutic
Accelerated pathway of clinical development
Management Team
Nobilis Therapeutics' management team is comprised from seasoned industry professionals. All executives contribute complementary expertise in clinical research, biopharmaceutical development, strategic planning, and business administration. The team offers nearly 50 years of combined biotechnology experience and has a successful track record in drug testing and approval. The individual members of the management team have worked together in previous successful ventures.

Dr. Vlad Bogin, MD, FACP. (CEO)
Dr. Bogin started his medical training at Moscow Medical Academy, then trained at Yale and Brown Universities and received his postgraduate training at the University of Rochester where he was also elected to a chief medical resident position. Dr. Bogin has been involved in the drug development cycle for over 15 years, from basic discovery research to clinical trial design and execution. As a director at Boehringer Ingelheim he was in charge of late stage development of a leading cardiology product. As the Chairman of the Board at Medistem Inc., Dr. Bogin was instrumental in advancing the company from the preclinical to clinical stage, from a non-reporting to a fully reporting publicly trading company, and for a subsequent successful liquidity event in early 2014. Dr. Bogin maintains active medical license and hospital privileges and is an advisor to numerous companies and non-profit organizations. Dr. Bogin is an author of numerous peer-reviewed articles, book chapters and patents.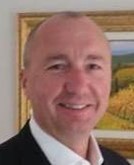 Yulii Bogatyrenko. (COO)
Mr. Bogatyrenko is a proven pharmaceutical executive, having served in multiple operational and consulting roles in the life sciences industry. Most recently he was a SVP, Business Development at Paratek Pharmaceuticals in Boston where he developed global and regional partnerships for its anti-infective products and led its U.S. alliance with Allergan. He is a Venture Partner at ATEM Capital in New York, where he developed commercial strategies for clients across a variety of therapeutic areas. Prior to ATEM, he held the position of Vice President and General Manager at Teva Specialty Pharmaceuticals. In this role, he directed biopharma and over-the-counter (OTC) women's health business across emerging markets, and was responsible for business development of Teva's women's health portfolio, including biologics, small molecules, and OTC products. Yulii holds an MBA in Finance from L. Stern School of Business, NYU.
[/et_pb_image][/et_pb_column]
[/et_pb_row]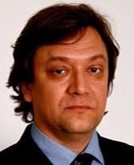 Alexander Dobrovolsky, MD, PhD. (Core Expert)
Dr. Dobrovolsky is the Director of the Moscow Center of Psychiatric Health and Addiction Medicine. He is also a senior faculty member at the Department of Psychiatry at the Russian State Medical University in Moscow. He received his medical degree at the Moscow Medical University and his PhD in Psychiatry and Addiction Medicine at the Moscow State Medical and Dental University. Dr. Dobrovolsky is one of the pioneers of noble gas therapy in Russia and has treated hundreds of patients with a variety of psychiatric and behavioral conditions. He is also a well-established clinical investigator and has participated in a large number of international clinical trials in psychiatry, addiction medicine and behavioral disturbances. Dr. Dobrovolsky has published extensively in the field of noble gas use in addiction and psychiatry and had treated over 500 patients with xenon in the Russian Federation.